The research methodology workshops will take place on the 14th of May 2018. There will be four breakout-sessions (2 x 2 parallel tracks), covering various research methods.
The research methodology workshops aim to provide active students and anyone interested in research in-depth knowledge into innovative research designs and methods.
---
Session 1: Top 10 Mistakes when Writing Research Papers
Monday, 14 May, 13:30-15:00
Session Chairs: Dr. Othmar Lehner (Oxford University, UK) & Lidija Lalicic, PhD (Modul University, Austria)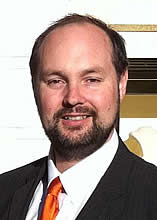 Prof. Othmar M. Lehner is a full professor of Entrepreneurial Finance and Risk at the University of Applied Sciences Upper Austria (AACSB member). He is also the director of the ACRN Oxford Research Centre, a long term visiting professorial fellow at the Smith School of Enterprise and the Environment at the University of Oxford, and an academic visitor at the SAID Business School of the University of Oxford.
His research interests are social and sustainable entrepreneurship, related venture finance and impact investing; looking specifically at the motivations and the complex interplay of institutions, the participants and new instruments such as Crowdfunding in the field. Dr. Lehner is extensively published in his field, and a regular visiting scholar, lecturer and supervisor in Heidelberg, New York, Cambridge, Oxford, Salzburg and London. His latest project is the editorship of the Routledge Handbook of Social and Sustainable Finance, published in July 2016.
---
Session 2: Survey Design and Implementation
Monday, 14 May, 13:30-15:00
Session Chair: Dr. Dan McCole (Michigan State University, USA)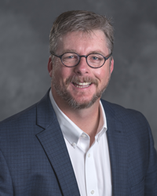 Dr. Dan McCole is an associate professor in the Department of Community Sustainability at Michigan State University in the U.S. He holds an MBA from MSU and a Ph.D. from University of Minnesota. Dan has been a tourism researcher for more than 15 years and has also conducted several experiments on survey research methods. Dan's research, teaching and outreach focus primarily on tourism and its role in helping communities better sustain their economies and natural resources, while promoting the quality of life of residents and visitors. In addition to tourism Dan teaches university courses on entrepreneurship and research methods. Dan has given over 100 talks and presentations at conferences and meetings around the world on issues related to tourism and research methods. When he is not working, Dan enjoys woodworking, traveling and spending time in the outdoors with his wife and two teenage kids.
---
Session 3: Measures Eliciting Implicit and Embodied Cognition
Monday, 14 May, 15:00-16:30
Session Chair: Dr. Martin Waiguny (IMC University of Applied Sciences Krems, Austria)
Dr. Martin Waiguny is Programme Director of the International Business and Exportmanagment Programme at IMC University of Applied Sciences Krems. Prior he was Senior Lecturer in Advertising at Auckland University of Technology and a postdoc and Pre-doc researcher at the Alpen-Adria-University Klagenfurt. His research concentrates in the area of persuasion, particularly with new media an immersive environments. His research apperard in Journal of Advertising, Mediapsychology, Journal of Marketing Communications, Journal of Consumer Policy, Australasian Marketing Journal, Journal of Entrepreneural Venturing and Journal of Medical Research on the Internet. He co-authored various bookchapters and also presents research at various Conferences such as AMA, ICORIA, SCP, AAA.
Workshop Content: Often we are relying on explicit measures which make respondents think about answers and direct attention to the matter which in real world examples would not fit. In recent years embodiment studies, and implicit measures show that we get more and more the possibility to assess the unconscious. In this session we will discuss methods and how they can be a applied in research settings and what are obstacles and challenges.
---
Session 4: Social Media & Data Analysis
Monday, 14 May, 15:00-16:30
Session Chair: Lidija Lalicic, PhD (Modul University Vienna, Austria)
Lidija Lalicic, PhD is a Assistant Professor at the Department of Tourism and Service Management at MODUL University Vienna. Before joining the team at MODUL, she gathered different experiences in the field while working in Belgium and the Netherlands in the event- and hospitality sector. She holds a Bachelor of Business Administration degree with the major in Tourism and Event Management from the Zuyd University of Applied Sciences in Maastricht, the Netherlands. In addition, Lidija holds a Master of Science degree in International Tourism Management, hosted by the European Master in Tourism Management, where she studied at the University of Southern Denmark, University of Ljubljana, University of Girona and University of Wageningen. For her PhD dissertation (a three paper design), she looked into various innovation opportunities for the tourism industry enhanced by social media. Her research interests are related to technology-enhanced tourist experiences, innovative marketing and entrepreneurial practices in the field of tourism.