The Research Methodology Workshops take place on the first day of ISCONTOUR in the afternoon. The sessions provide you with insights and hands-on activities into innovative research methods.
---
Session 1
Visual Content Analysis – How to Study Brands on Instagram
Philipp Wegerer, MCI Innsbruck
Philipp Wegerer joined the MCI as a research and teaching assistant in 2019. He holds a PhD in Management and Master Degree in Organization Studies from University of Innsbruck.
His research interests resonate around the role of brands in contemporary society and tourism from a consumer culture perspective. His research was published in leading international journals including Organization, GJHRM & IJRDM.
---
Session 2
Using arts-based method in tourism research
Xavier Matteucci, University of Applied Sciences for Communication and Management in Vienna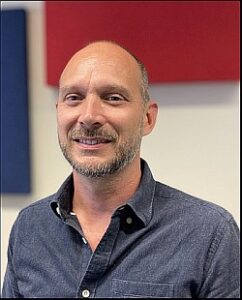 Xavier Matteucci is affiliated with the University of Applied Sciences for Communication and Management in Vienna. He is also Research Associate at Modul University Vienna, and an Adjunct Faculty at Webster University Vienna and at the Universities of Applied Sciences in Krems and in Salzburg where he teaches in the areas of marketing and research methodologies.
His research interests include qualitative methodologies, tourism experiences, cultural tourism and well-being. Xavier's work has been published in high impact international journals such as Annals of Tourism Research, Tourism Management and the Journal of Sustainable Tourism. Xavier serves as editorial board member for various international tourism journals, and he has led European Commission funded consultancy research projects on sustainable cultural tourism.
---
Session 3
Doing Ethnographic and Reflective Fieldwork in Tourism
Claudia Dolezal, IMC University of Applied Sciences Krems
Claudia Dolezal is a Professor and Researcher in Tourism at the IMC University of Applied Sciences Krems. Her background is in tourism, international development and social anthropology with research conducted in Southeast Asia, Latin America, London and Austria.
Her research focuses on regional, rural and sustainable tourism development, specifically on community-based tourism and the role that tourism plays in the achievement of the UN Sustainable Development Goals, social change and residents' empowerment. She is regularly engaged in capacity building programmes and courses, such as for the UNWTO in Mexico, and delivers international keynotes and guest lectures. Claudia has co-edited the Routledge book Tourism and Development in Southeast Asia (2020) as well as the forthcoming Handbook of Niche Tourism (2022). She has led various special issues for journals, while also acting as editorial board member of the Austrian Journal of South-East Asian Studies (ASEAS) and Tourism Planning and Development.
---
Session 4
Decoding Tourist Experiences with Technology: Neurophysiological Observations
Katarina Volchek, Deggendorf Institute of Technology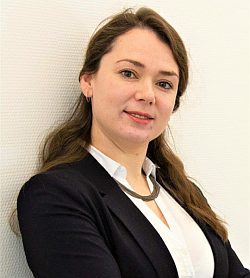 Dr Katerina Volchek is a professor and a manager of the DigiHealth & Smart Tourism lab at Deggendorf Institute of Technology in Germany.
She is an expert in customer experience, information and communication technologies and marketing strategy for tourism, including design of personalised services and optimisation ROI through marketing attribution. Currently, her research interest also lies in the capabilities of neuromarketing and smart environments for the service industries. Katerina serves as a Director for Marketing at the International Federation for Information Technologies and Travel & Tourism (IFITT).