We are grateful to our Sponsors!
Donau Niederösterreich Tourism Office. The Danube Region in Lower Austria has a diversity of superb local foods and is among the top gourmet regions in Europe. Sun-ripened Wachau apricots, fresh Danube fish and crisp asparagus from the Marchfeld are three of its most famous products. Anyone who enjoys fine wining and dining in a special setting will have a broad choice of venues here, from down-to-earth heurige wine taverns along cellar-lined country roads to cozy inns and exquisite award-winning restaurants. . A trip to the Danube Region of Lower Austria delights all your senses.
---
Farmholidays Austria. Our goal: We want you to spend very happy Farm Holidays, learning what life on the farm is all about, and experiencing hospitality within a very human and personal family atmosphere. During your Farm Holidays, we really want you to feel totally comfortable and at ease. Part of this, of course, is ensuring that we meet all your wishes and expectations. But for that very same reason, we need you to play along with us a little bit, too, opening yourself to some of the delightful surprises that come with the realities of farming life. Farm animals, homemade butter and jams, home-baked breads – these are all things you encounter practically everywhere. We hope you will embrace this opportunity for a small adventure with an individual touch. Enjoy the anticipation of your upcoming Farm Holidays, whatever shape they will eventually take – so that you will be able to look back on them fondly for countless years to come.
---
International Federation for Information Technologies and Travel & Tourism (IFITT). IFITT is the leading independent global community for the discussion, exchange and development of knowledge about the use and impact of new information and communication technologies (ICT) in the travel and tourism industry and experience. IFITT mission is to share knowledge, experience, and a true passion for ICT in travel and tourism, being relevant for the industry and responsible for society at large, as well as ensuring scientific excellence. IFITT vision is to create THE global eTourism knowledge network and community. The IFITT community is highly active at all levels and comprises of many leading experts in the field – as well as those entering the area for the first time! You will find it is a friendly and easily accessible community and we hope you will enjoy being part of it. We look forward to welcome you to our Federation and to the many events and opportunities we are involved!
---

Lower Austria Tourism Office.In the heart of Europe and always a border region: Lower Austria has always attracted people and powers that ensured an eventful history and an exceedingly rich cultural heritage. However, Lower Austria's special geographic location has not only brought forward a rich cultural heritage, but thanks to the meeting of the alpine and the Pannonian, as well as northern and southern climate zones it also has brought forward an unforgettable diversity of landscapes. Flood plain forests and steppes, mountain pastures and lakes, gorges and hilly terrain, river valleys and marshlands: there is hardly any other place in Europe where so many different landscapes come together so harmoniously in such close proximity. This vacation country along the Danube River is scenically charming and culturally rich!
---

Convention Bureau Lower Austria. Convention Bureau Niederösterreich: Welcome to the Convention Bureau – Meetings, Incentives, Events. Lower Austria is the ideal place for meetings, incentives, conventions and events. Lower Austria offers a wide variety of top locations and highly professional partners for realizing even the most unusual event ideas.
---
The Semantic Technology Institute (STI) Innsbruck was founded by Univ.-Prof. Dr. Dieter Fensel in 2002 and has developed into a challenging and dynamic research institute with a special focus on the Semantic Web and Semantic Web Services. STI Innsbruck has successfully completed more than 100 national and EC-funded projects, thereby fundamentally shaping the development of the Semantic Web as we know it today. STI Innsbruck collaborates with an international network of institutes in Asia, Europe and the USA, as well as with a number of global industrial partners.
---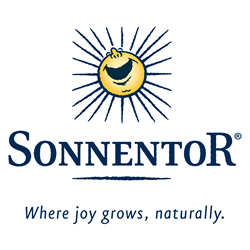 SONNENTOR as a tourist attraction – a 'herbal sensation'. Whoever wants to know where the ingredients of Sonnentor products come from and what the meaning of genuine organic farming is, must have seen the extraordinary Sonnentor 'adventure park' located in the Waldviertel, where the expert in organic food has established a fascinating tourist attraction. Over the years Sonnentor has built up an attractive family-friendly site, giving valuable insights into the sensual world of herbage and spices.
---
Winery Lenz Moser: An ambassador of Austrian wine culture. The name of Lenz Moser is inextricably linked with winegrowing in Austria. The current Lenz Moser estate winery in Rohrendorf near Krems is considered the point of origin for significant impulses aimed at preserving Austrian wine culture. Apart from its main estate in Rohrendorf, Lenz Moser also operates the castle winery of the Sovereign Order of the Knights of Malta in Mailberg/Weinviertel and the Klosterkeller (cloistral cellar) in Siegendorf/Burgenland. Not only the Lenz Moser high training system is put to use at these locations, but also other aspects of ecological winegrowing. Lenz Moser wine has been exported worldwide.