---
ISCONTOUR 2018 Keynote Speakers
Monday, 14 May 2018
Jing Ge (University of California, Berkeley, United States): Industry Engagement and Collaboration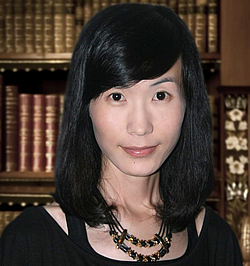 Jing Ge is a postdoctoral research fellow at University of California, Berkeley, and a core researcher in the Tourism Studies Working Group there.
She is also a senior consultant at a venture capital firm in China and a high-tech startup in Silicon Valley, California. Jing holds a PhD degree from the University of Queensland Business School, and was a visiting researcher at Stanford University Summer School. Jing has close to 10 years of industry experience with a focus on marketing communication and social media.
Her research focuses on computer-mediated communication, the playful and creative use of language by businesses and consumers on social media, and graphical communication (e.g. emojis).
---
Roger Hage (IMC University of Applied Sciences Krems, Austria): Beyond digital transformation in tourism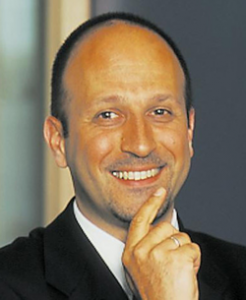 Roger Hage is the study program director for "Digital Business Innovation & Transformation" at the IMC University of Applied Sciences in Krems, Austria.
He is founder of Regenmaker® Consulting and of DigTrans™, a think tank for digital transformation. Roger holds a PhD degree in Electrical Engineering from the Technical University of Graz and lectured in the past 17 years at various universities in Austria. He has a vast work experience with multinational tech companies in Europe, Middle East and Africa.
His research interests include digital business models, digital sales & marketing, innovation & entrepreneurship and international business development & growth.
---
Tuesday, 15 May 2018
Astrid Dickinger (MODUL University Vienna, Austria): Leveraging user created content for research in tourism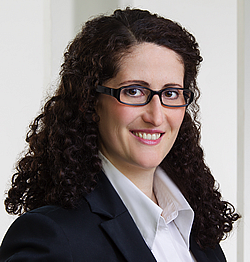 Astrid Dickinger is Full Professor at the Department of Tourism and Service Management and Dean of the Graduate School at MODUL University. Before joining MODUL University Vienna, Astrid Dickinger was Assistant Professor at the Institute for Tourism and Leisure Studies of Vienna University of Economics and Business Administration (Wirtschaftsuniversität Wien). Astrid holds a master degree (2002), doctorate (2006) and Habilitation (2010) from WU.
Her research interests are in the areas of electronic and mobile service usage, understanding open innovation for services, digital marketing and digital consumer behavior as well as using user generated content for marketing intelligence.
---
Marc Stickdorn (More than Metrics, Austria): Service Design: How to research customer experience and design kick-ass services
Marc Stickdorn is Co-founder and CEO of "More than Metrics", a company creating software for service design, such as Smaply and ExperienceFellow. With a background in strategic management and service design, he helps organizations to sustainably embed service design in their structures, processes, and culture.
In 2010, he published the award-winning book "This is Service Design Thinking" together with Jakob. Marc regularly speaks at conferences on service design and start-ups. He teaches service design at various universities and gives public and exclusive executive courses. He is pursuing a PhD at the University of Erlangen-Nuremberg in Germany in information systems based on design science, in which he has developed a new mobile ethnographic research approach. He is now is almost finished, and has been for several years…
If Marc is not working, he loves traveling with a backpack or in his VW van, going on a sailing trip, or riding his classic Triumph Bonneville motorcycle. He lives in Innsbruck/Austria surrounded by the European Alps.