This week my students had to analyze 30 different papers from the journal "Tourism Management". The aim was to find out which content elements should be written at which point of the paper.  They had to mark the different elements in each paper section accordingly (Abstract, Introduction, Literature Review, Methodology, Results, Discussion & Conclusion). Their notes were collected in a form and now analyzed by me.

The results are shown below. I hope that they will help students to structure their articles even better in the future.
For this interactive visualization, you can click the "play" button below, to walk through the paper from the Abstract to the Discussion. You see the importance of the different terms in the timeline if you hoover them. You can also regulate the speed, add new terms to be displayed etc.

The following Streamgraph is somehow a walkthrough of all analyzed papers. It clearly shows that the abstract covers most of the elements on the very left, we can see the domination of "data" in the methodology and results section. But more important for students is to see the combination of the different elements in each section and the dominance of these elements. Eg. The contribution is important in the abstract, a bit in the introduction and at the discussion and conclusion (click to enlarge).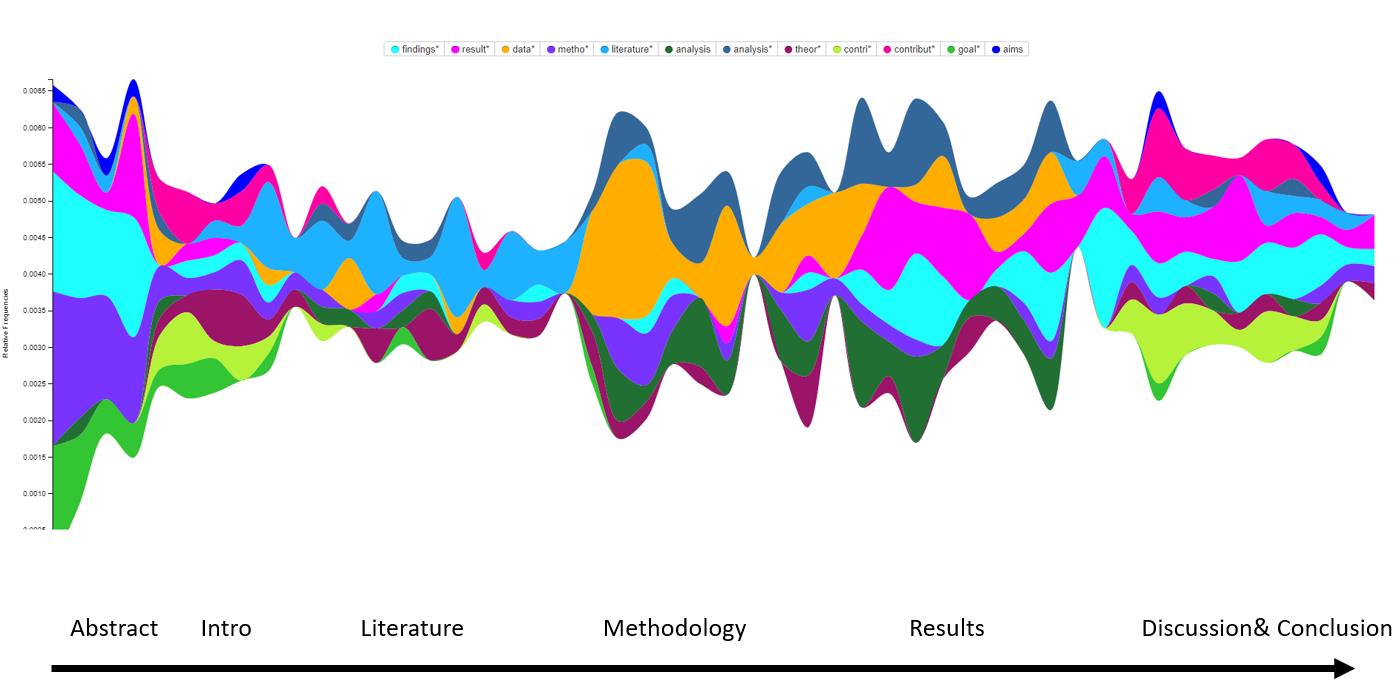 This scatterplot shows somehow the "landscape" of paper-elements. It was done by calculating the TF-IDF of the whole corpus and using t-SNE algorithm to plot it in 2D. One can clearly see the different Topic-Clusters (click to enlarge) t-SNE built.
Finally, Wordclouds and Term-Networks from each structure element (click to enlarge)
Abstract:
Introduction:
Literature review: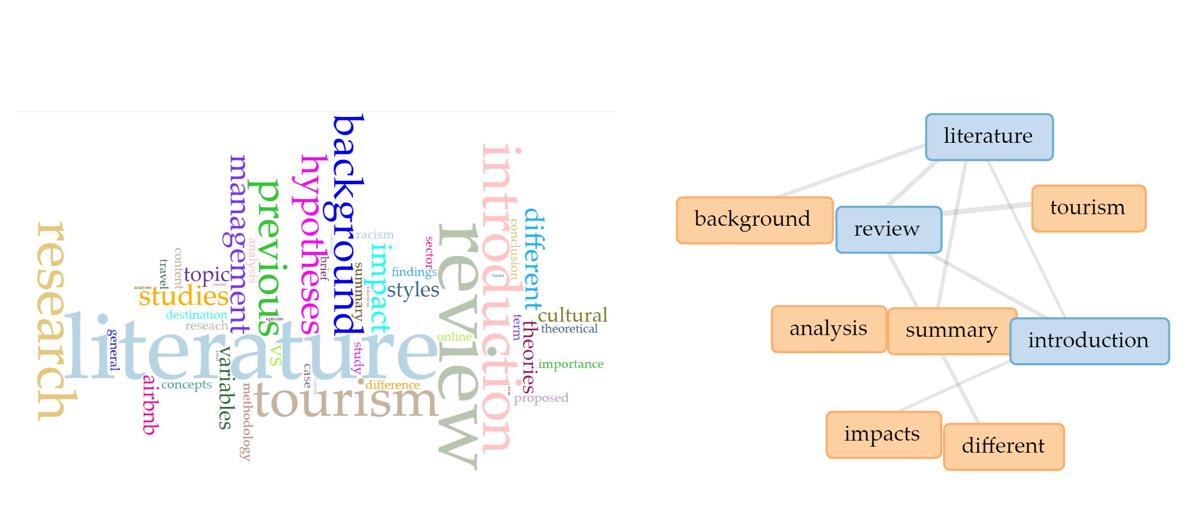 Methodology:
Results:
Discussion & Conclusion:
I hope this helps students to get a better feeling when writing a scientific paper. Please note, that this is not a research project, it´s just a quick and dirty analysis based on the data my students identified. And of course, each topic/paper has it´s own requirements and Journals have slightly different requirements as well. But still, this should provide a rough overview.